Post by Gala on Jan 7, 2021 19:37:00 GMT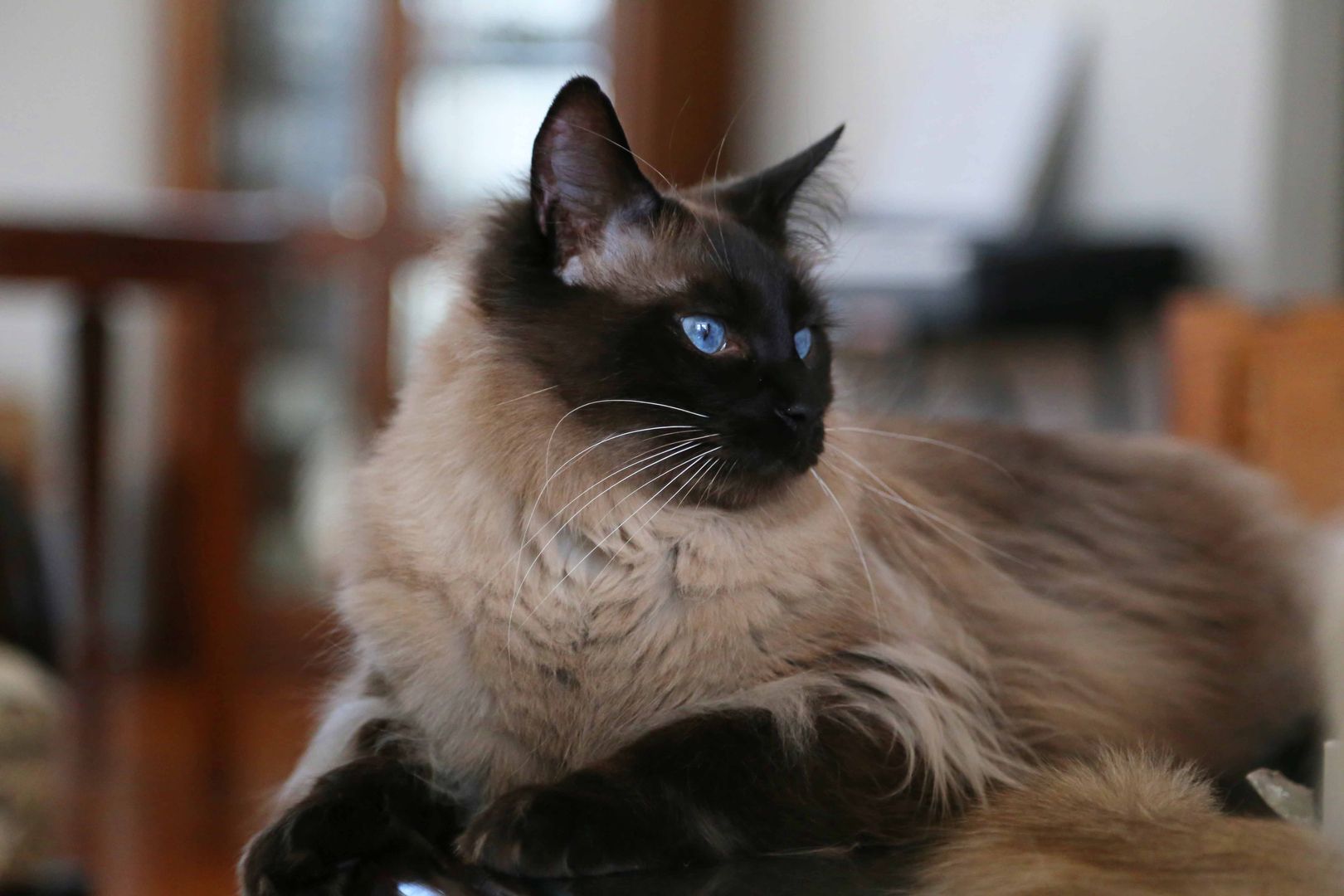 Her paws were cold from the frost that covered the ground but she did not seem to mind. Her mind was actually focused on the road ahead. Well, path ahead anyways that the fluffy tailed squirrel was running down up ahead. Sugar didn't realize how much she took her brothers for granted as she chased that horrid creature down a path she was not familiar with. She was not the brightest or most skilled when it came to hunting; having spent most of her life being pampered by her family and being brought her supper by either her father or one of her two brothers Tinder and Goon. Despite having grown up on the streets you'd have imagined she'd know how to take care of herself; she doesn't. Much preferring to run away like a scaredy cat over getting mulled by another because she believed her gusto for life could beat back the enemy that plagued her instead of her skill (or lack thereof) ever could.

"Oh darn you mean little creature come back here! You're supposed to be my supper! I can't go home without you you-you fluff tailed rat!" Sugar's thick fur thankfully rebuffed the cold wind that blew as she ran along the path after the critter that chattered at her as if it was mocking her lack of skill in catching it.

Sugar stopped running at last whenever she saw the brown fluffy tail disappear up a nearby tree and she groaned loudly in frustration as she stood at the base of the leaf less tree staring up at the mocking rodent with it's tail twitching in laughter behind it. Her own fluffy dark tail lashed in frustration as she stared back up at it.

"Mark my words you, I will catch you someday! and then I'll be the one with the last laugh." she called up at it angrily before she turned to look at her surroundings giving the squirrel no more mind.

She realized she did not

recognize

this place anymore than she did the sky that hung with heavy clouds and the lazy white dust that floated down around her in the cold world she did not know she was standing in. Her blue eyes looked around frantically wondering how far away she really was from her family. She was not one who liked to stray far; but her brother's challenge that she could not catch her own prey got the best of her and she'd run off swearing she'd bring something home and that she was darn old enough to hunt for herself, that she wasn't a spoiled princess. But it seemed her rash decision brought her loneliness as she stood watching the snow flakes fall around her. There was a clearing up ahead that was covered in tall grass that blew in the wind that ruffled her thick cream and dark almost black fur.




Curiosity

never was her strongest point in keeping at bay so it only made sense to her that she'd traveled this far to peer into the meadow that housed the whipping stalks of grass. Not green grass; it was brown and brittle and made a creepy sound as the wind blew through them. Like a waste land awaiting it's next victim to consume. A flash of white caught her attention that moved differently than the snow flakes floating about her face and she realized with delight that it was a rabbit! She liked to consider herself a good runner and she couldn't catch the squirrel now that it was up in the tree so why not go for something that couldn't climb?!
Excitement boiled in her veins as she got down to stalk it into the tall grass not realizing that maybe that wasn't such a good idea. As soon as she pushed through the grass rustled and alerted the rabbit. It took off and with a unlady like curse the feline did as well not caring anymore that she was making a ruckus in the grass.


What Sugar didn't expect though, was the flash of orange that came out of nowhere like a bolt of flame at the corner of her eye. First, she thought that grass was aflame but the next she found herself colliding with said flame as it went from the corner of her eye to being straight in her path as she raced to catch the snow tailed rabbit. Two forms collided and limbs entangled; and bodies rolled. And...the rabbit got away. But, the rabbit no longer had Sugar's attention; instead. The golden furred feline she'd run into did as she stared down at the other cat that she suddenly realized she was sprawled across.

"Oh my gosh I'm sorry!" she scrambled attempting to get off of the other. "My goodness you came out of now where...wait hey you made me lose my supper! Ugh, now Tinder and Goon will have something to laugh about when I get home! If I don't come home without something as proof that I can hunt I'll be the laughing stock of the century!" Sugar groaned sitting down and beginning to groom the ruffles in her fur and try to pluck the dead grass bits off of her all the while giving the unknown male a look of frustration that looked more like she was pouting than it did come off as angry as was her intention. Sugar could never look mean even if she tried!